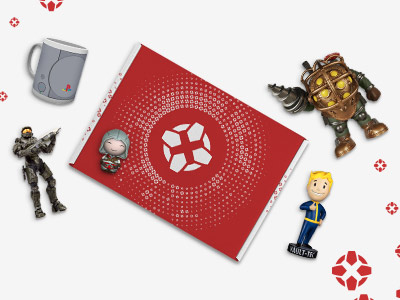 IGN Box, powered by My Geek Box
The Big Boss of subscription boxes has arrived! The IGN Box is a monthly mystery box designed specifically for people who love games, films and TV.
With the help of IGN, we've picked an epic assortment of 5-7 officially licensed items from today's biggest and best releases.
What's more, each box is packed with £45 worth of gear, so it's great value, from only £24.99.
Exclusive FREE worldwide shipping on all IGN My Geek Boxes!
Items may differ to those pictured
Get your IGN Box!
2017'S BIG HITTERS!
With 2017 behind us is it's time to look back at some of the year's most memorable pop culture characters. This box celebrates last year's big hitters such as Rocket and Groot from Guardians of the Galaxy 2, Super Mario and Zelda. So start off the year right with the Big Hitters box!
Find out more!
IGN UNBOXING!
Check out the latest unboxing video all the way from IGN! Just a little insight into what items you can expect!
Get yours today!