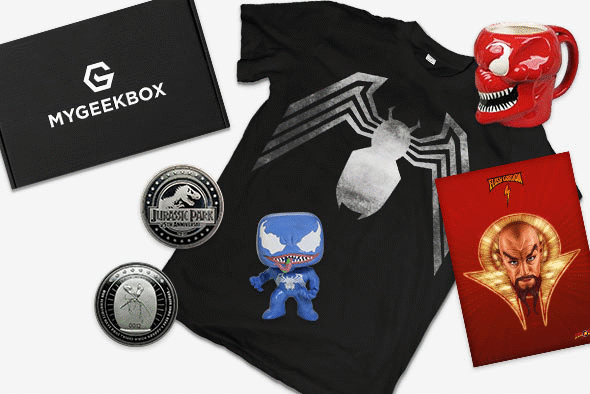 WE'VE UPGRADED OUR SUBSCRIPTION
MORE BOXES, BETTER ITEMS, EVERY WEEK
All of our boxes are now limited edition! You are guaranteed to receive the coolest items each time: limited edition Pops, official or exclusive t-shirts, and many many more premium geeky collectibles! Our special boxes are some of the boxes you might get in our brand new subscription! The best thing is, you can now subscribe to receive up to 3 boxes per month! ! 
MORE INFO HERE
Geeky Heathen 👍👎 How-To Video!
Are you one of our savvy Subscribers?
Just log in to your account and THUMBS UP 👍 any of our special boxes to add it to your wishlist! :) 
You could get it as part of your subscription and even save £5 compared to buying the special box as a one off!
If you don't fancy one of the themes, just THUMBS DOWN 👎 :( the box and our algorithm will make sure you don't get it as part of your subscription! 
We release a box with a new theme every Friday so there are loads to choose from! 
Don't forget, subscribers also get 10% off everything in our Geek Shop!